Find a Larva Lace Retailer Near You!
OUR STORY
In 2008 Hagen's purchased Larva Lace and moved the production to our facility in Mitchell, South Dakota. This has been an exciting adventure, we've learned much, and made many great new friends. The shift into the fly fishing industry was a change from what we had done in the past, but with 40+ years of experience manufacturing fishing products, along with employees with a love of fishing, we have had a very smooth transition into the fly fishing market. We have grown a lot since the beginning by listening to our customers, taking classes, attending fly shows and by enjoying the sport itself.
Synthetic materials have revolutionized the art of fly tying for the angler. The development and availability of synthetic tying materials has created a whole new range of possibilities for the fly fisherman. Available in a multitude of colors, they can be used alone or combined with natural fibers to create a superior fly.
All items are in retail prepared packaging and ready to hang on your store shelves adding value and options for your customers.
Competitive Prices
Larva Lace maintains prices wherever possible. Where a price increase is needed, the increase reflects only the amount needed to cover our costs.
Large Inventories
Hagen's inventory has never been larger and we continuously work to maintain our inventory throughout the year. Our catalog has over 200 pages to choose from, filled with a variety of quality component items, including over 40 pages dedicated to our Larva Lace products. We are confident that our selection is unmatched in the component industry.
Impeccable Quality
Larva Lace guarantees 100% customer satisfaction. If, for any reason, you are not completely satisfied with our products, please contact our customer service representatives within 60 days of receiving your order to make arrangements for an exchange or return of that product.
Reliable Customer Service
Larva Lace strives to be your reliable fly tying material source. We ensure our customers receive the service they deserve no matter the size of the order and we aim to serve you in the most convenient and efficient manner possible. We are constantly working to improve what we do. Our customers are our greatest source for innovation, so don't hesitate to contact us with new suggestions or ideas.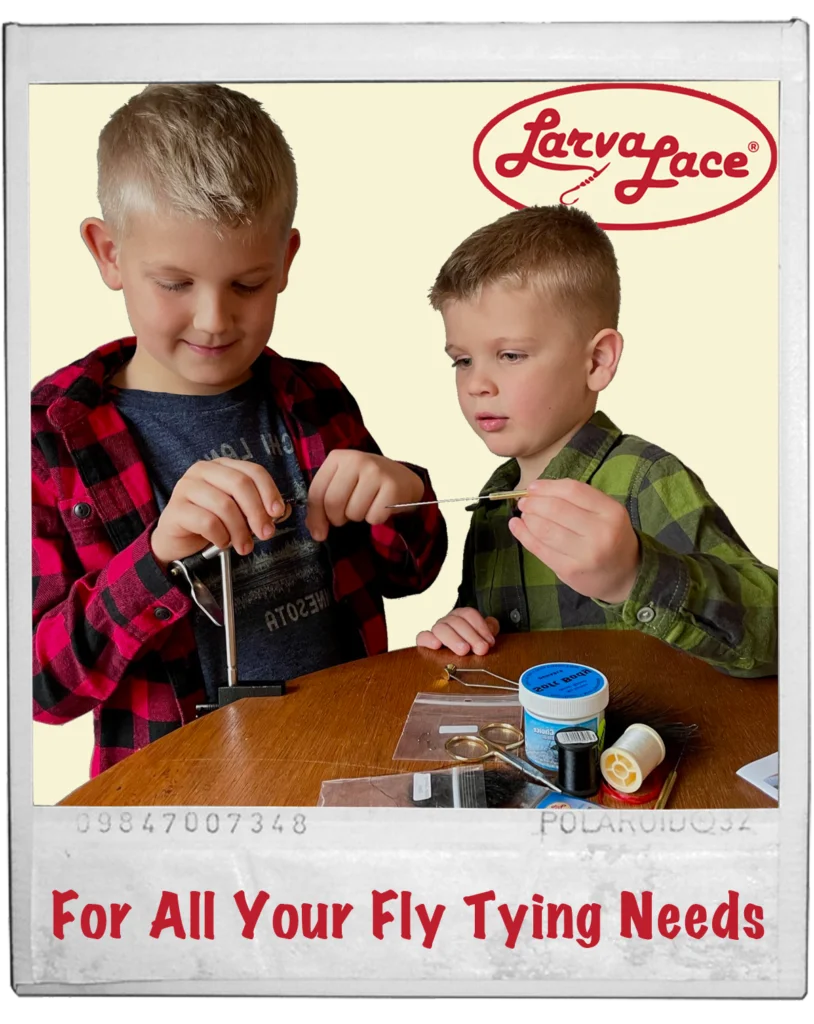 Humpy fly tying tutorial:
Some consider the Humpy to be one of the greatest flies of all time. It floats high and lands softly on the water. Oh….and it catches fish. The light variation imitates a number of insects and acts as a great dry dropper lead fly. Tie some up today! #larvalace #fliesthatcatchfish #KISS #flyfishing #humpy #dryfly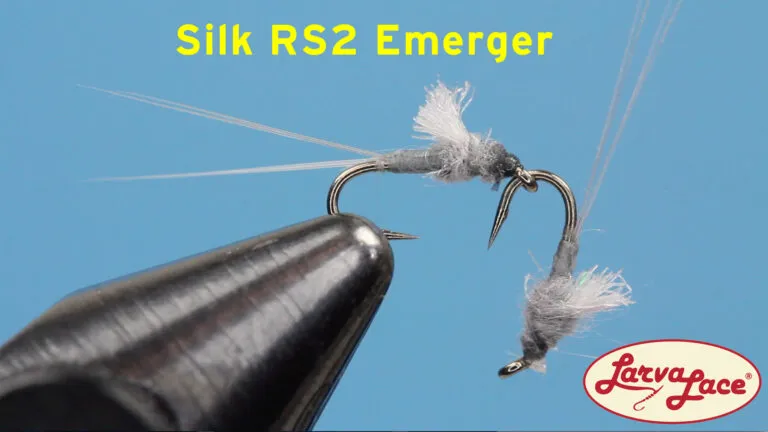 RS2 Emerger Fly tying tutorial:
Tiny emergers can be the best way to trick fish on a feeding streak, especially when you are unsure about what they are feeding on. RS2's can be tied in a variety of colors, but dun, pale yellow, and black are ideal. Fish these deep or mid column during autumn reservoir fishing days, or just […]
Tying the Electric Dread Shrimp:
The Electric Dread is a shrimp pattern from the late Cordell Baum Jr., aka The Bonefish Whisperer. The original tying instructions can be found on his facebook page, but this variation covers many of the bases, without some of the eccentricities. The Bonefish Whisperer had caught a lot of big Biscayne Bay fish on this […]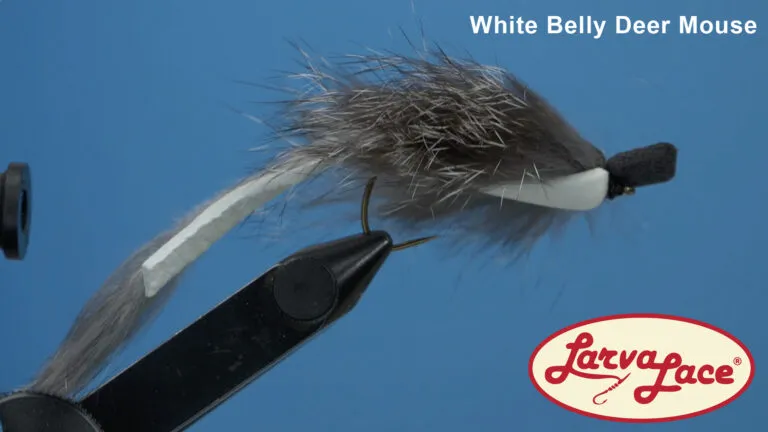 Easy mouse fly tying tutorial: White Belly Deer Mouse Fly
Mouse fly patterns come in all shapes, sizes and colors. The Deer Mouse has an iconic white belly that makes it an easy target for big fish looking up. The foam back and belly add to the buoyancy of this big patter, and make a big "V" wake that large fish can't resist. Tie up […]