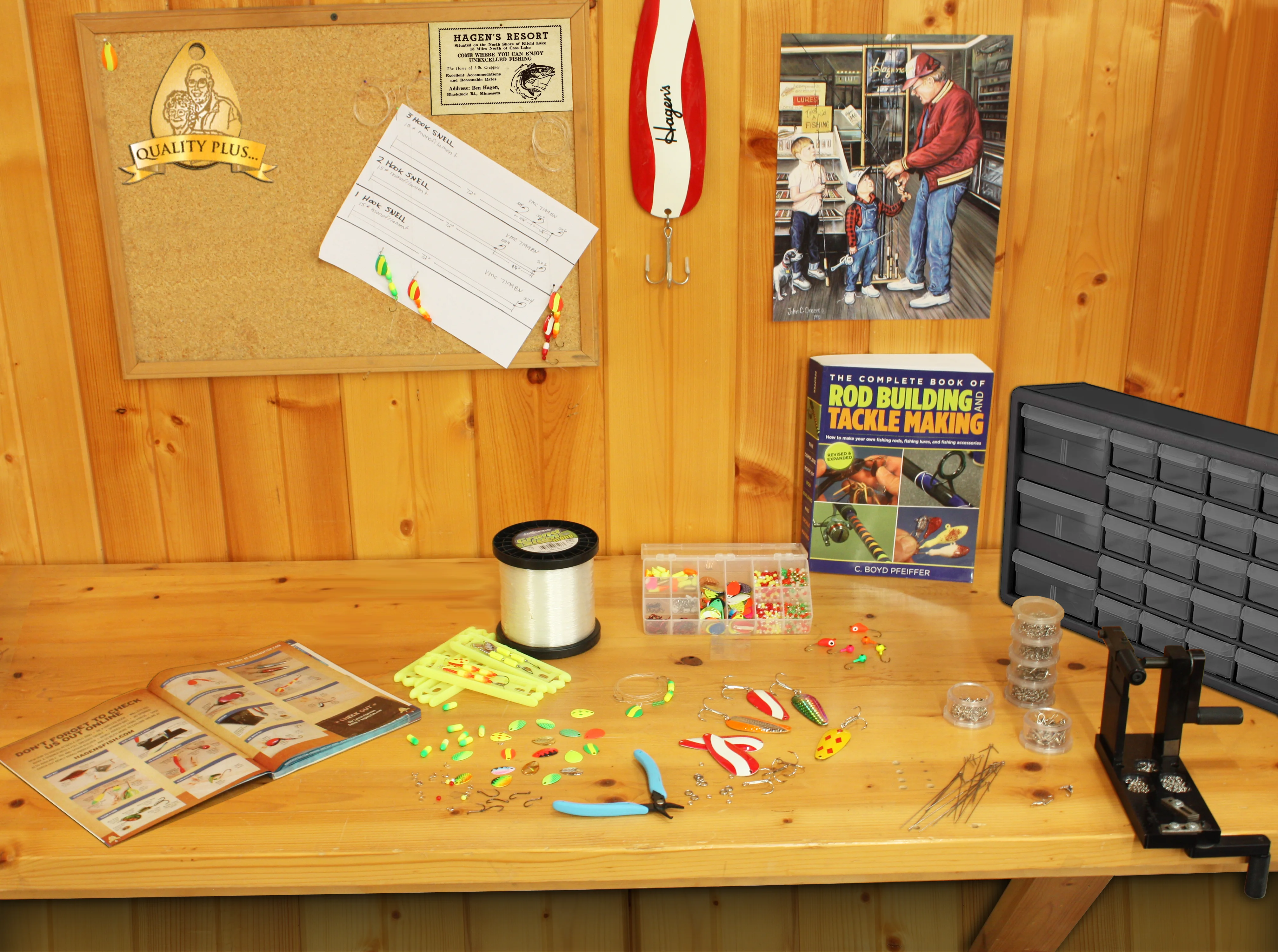 ENJOY
UNEXCELLED
FISHING!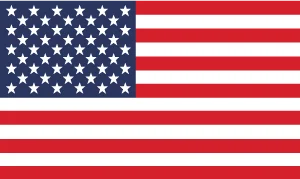 Fishing Components Proudly Made in the U.S.A.
OUR PROMISE
Generations of Hagen's products have been used to catch fish all over the world. Back in the late 40's Ben Hagen started Hagen's Resort on the North Shore of Kitchi Lake in Northern Minnesota. His son Harold first learned of his love for fishing and eventually opened his own shop "Hagen's" and now Kevin is at the helm of the family business and three generations later Hagen's still does business by the Come where you can enjoy unexcelled fishing slogan.
Competitive Prices
Hagen's maintains prices wherever possible. Where a price increase is needed, the increase reflects only the amount needed to cover our costs.
Custom Manufacturing Capabilities
Because we manufacture all spinner blades and spoons at our facility, we have the capabilities to customize your order. From painting and pad printing to stamping, we can do it all! In addition, our complete machine shop facility allows us to custom produce a variety of additional products.
Large Inventories
Hagen's inventory has never been larger and we continuously work to maintain our inventory throughout the year. Our catalog has over 200 pages to choose from, filled with a variety of quality component items. We are confident that our selection is unmatched in the component industry.
Impeccable Quality
Hagen's guarantees 100% customer satisfaction. If, for any reason, you are not completely satisfied with our products, please contact our customer service representatives within 60 days of receiving your order to make arrangements for an exchange or return of that product.
Reliable Customer Service
Hagen's strives to be your reliable component source. We ensure our customers receive the service they deserve no matter the size of the order and we aim to serve you in the most convenient and efficient manner possible. We are constantly working to improve what we do. Our customers are our greatest source for innovation, so don't hesitate to contact us with new suggestions or ideas.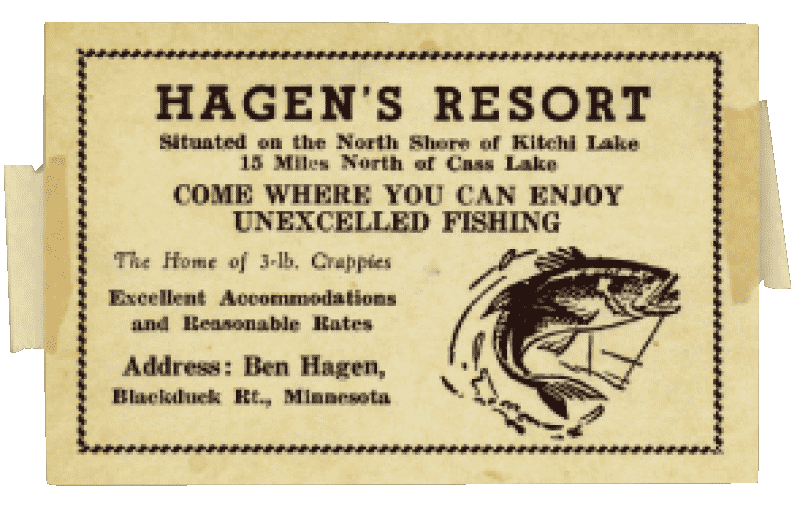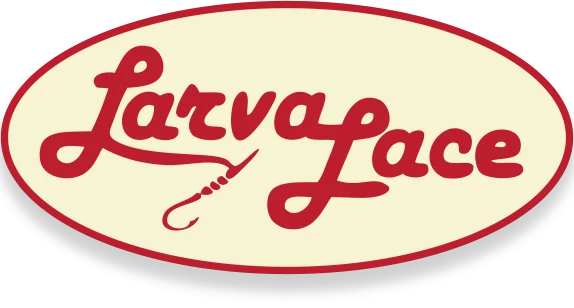 Highest Quality Fly Tying Materials
Welcome to the new edition of Larva Lace. We are happy to showcase all our great products and feel we have grown a lot since our purchase of Larva Lace in 2008. We have established Larva Lace as a proven, quality product line of synthetic fly tying materials developed by avid fly tying enthusiasts.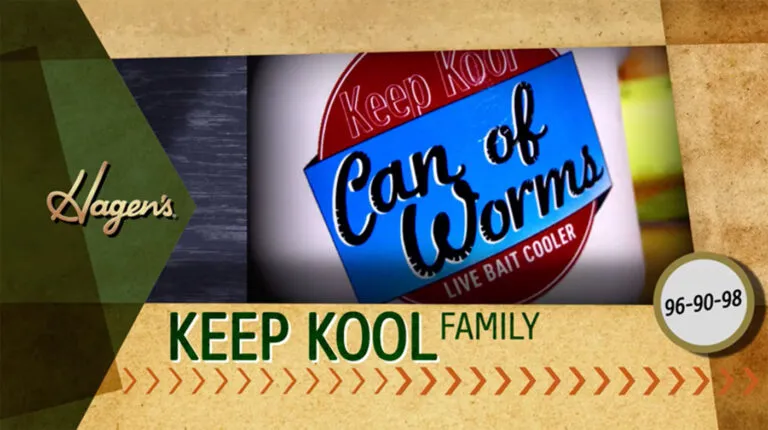 Meet the Hagen's Keep Kool Family
Never before has bait maintenance been so simple! Available in 4 styles: Original, Mini, Can of Worms and Bait Bucket. All options offer easy access lids, allowing you to keep up to 12 dozen crawlers fresh all day long. Bait capacity: Original holds up to 12 dozen crawlers, Mini holds up to 4 dozen crawlers, […]
Hagen's Wire Former
The bench mountable wire former (96-10-10) is constructed out of anodized machined aluminum with the heavy wear points constructed of heat treated tool steel. For use with .018 to .041 diameter wire. It is created for either right or left handed operation and includes the components for both the 1/8″ and 3/16″ inside diameter loop […]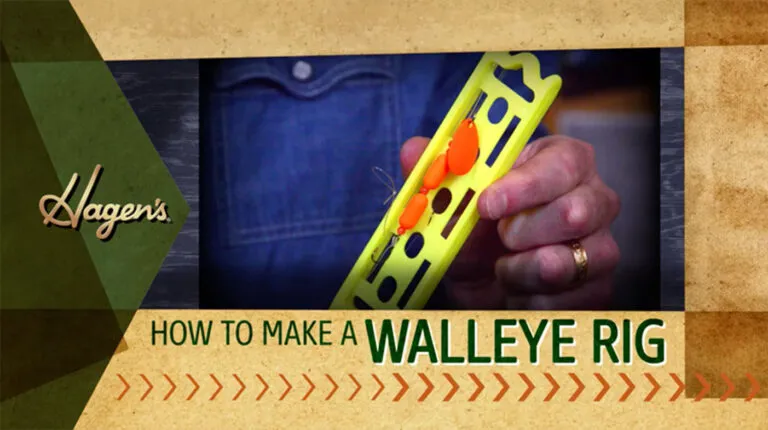 How to Make a Walleye Rig
Grab a couple floats, beads and a spinner blade with clevis and string them on to your snelled hook. Finish by tying a loop on the end of your line to attach your swivel to. Keep things tidy with Hagen's Snell Holder.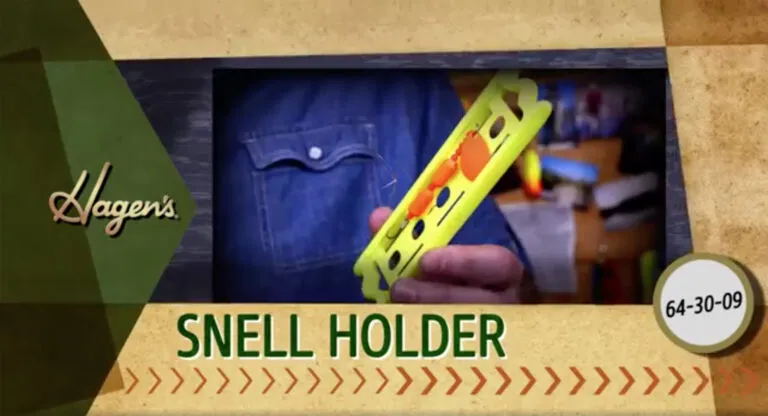 How to use Hagen's Snell Holder
For a tangle-free way to store your snells, Hagen's offers our Snell Holder (64-30-09). They are very easy to use. Attach your hook to the center hole of the holder and wrap your line tightly around the side of the holder. Tuck the tail of your line into one of the grooves along the border […]