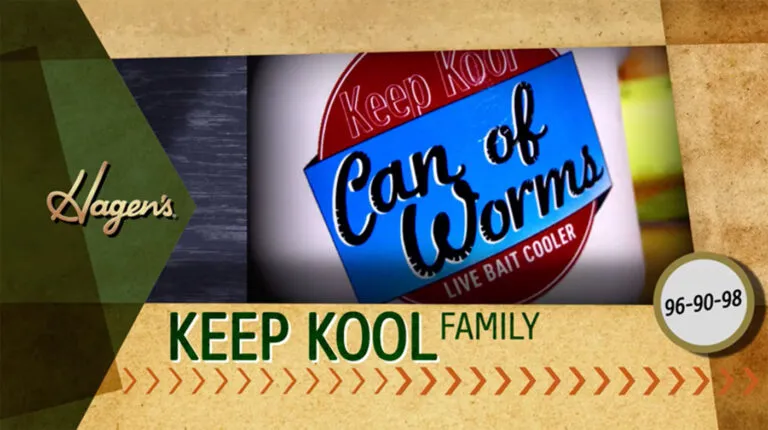 Meet the Hagen's Keep Kool Family
Never before has bait maintenance been so simple! Available in 4 styles: Original, Mini, Can of Worms and Bait Bucket. All options offer easy access lids, allowing you to keep up to 12 dozen crawlers fresh all day long. Bait capacity: Original holds up to 12 dozen crawlers, Mini holds up to 4 dozen crawlers, […]
Hagen's Wire Former
The bench mountable wire former (96-10-10) is constructed out of anodized machined aluminum with the heavy wear points constructed of heat treated tool steel. For use with .018 to .041 diameter wire. It is created for either right or left handed operation and includes the components for both the 1/8″ and 3/16″ inside diameter loop […]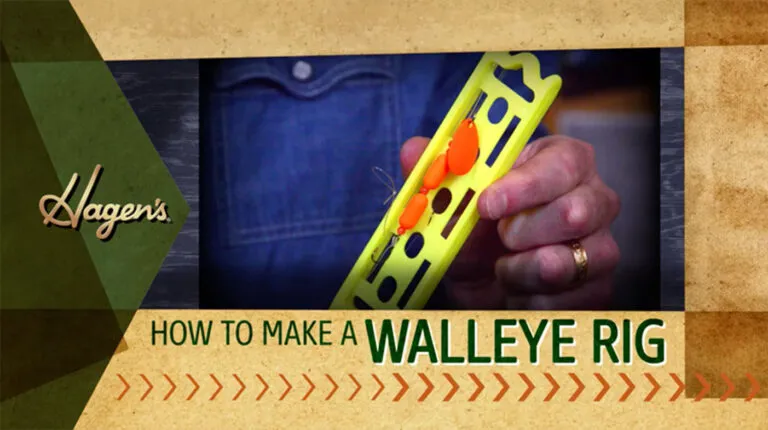 How to Make a Walleye Rig
Grab a couple floats, beads and a spinner blade with clevis and string them on to your snelled hook. Finish by tying a loop on the end of your line to attach your swivel to. Keep things tidy with Hagen's Snell Holder.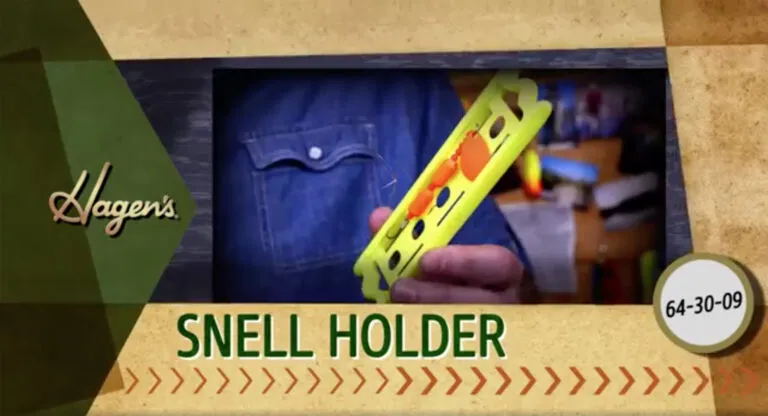 How to use Hagen's Snell Holder
For a tangle-free way to store your snells, Hagen's offers our Snell Holder (64-30-09). They are very easy to use. Attach your hook to the center hole of the holder and wrap your line tightly around the side of the holder. Tuck the tail of your line into one of the grooves along the border […]
How to Attach a Split Ring
Use the Xuron Grip Split Ring Pliers to make adding split rings easy for all your favorite casting spoons.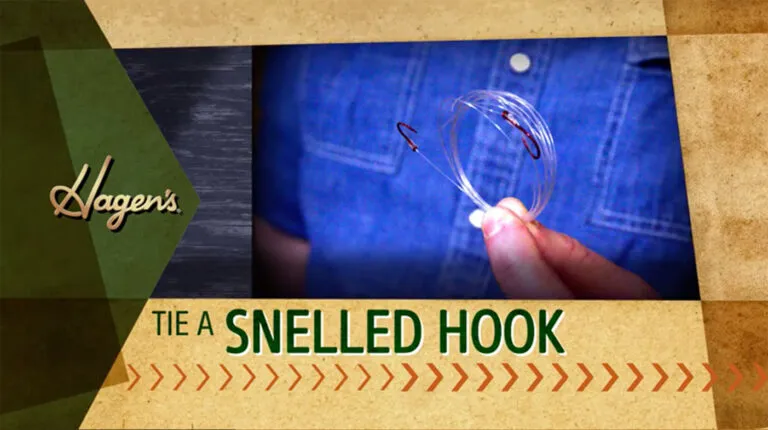 Tie A Snelled Hook
Start with about six feet of line, thread the hook and wrap about six times, grab the other end of your line and go back through the eye and pull tight. Trim the tail end. Wrap your snell around your favorite storage product to keep your lines organized and tangle free.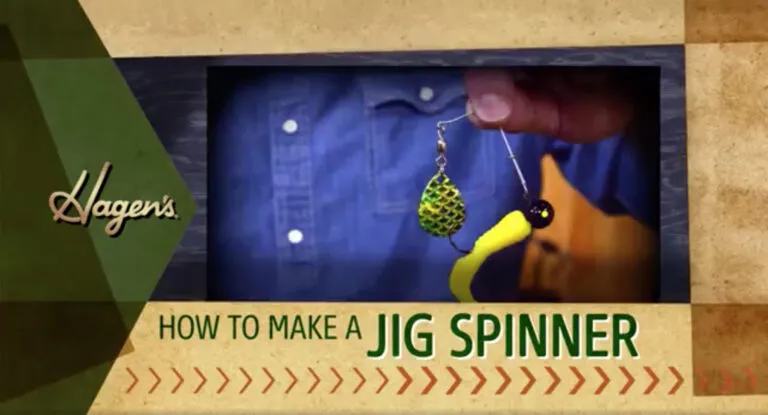 How to Make a Jig Spinner
Using the Xuron Grip Split Ring Pliers (60-01-10) add a split ring and swivel to your spinner blade of choice. Hook your swivel onto the end of the wire and grab a needle nose pliers (60-10-10) and pinch the ring gap closed, securing your spinner blade. Next grab your jig head of choice, thread the […]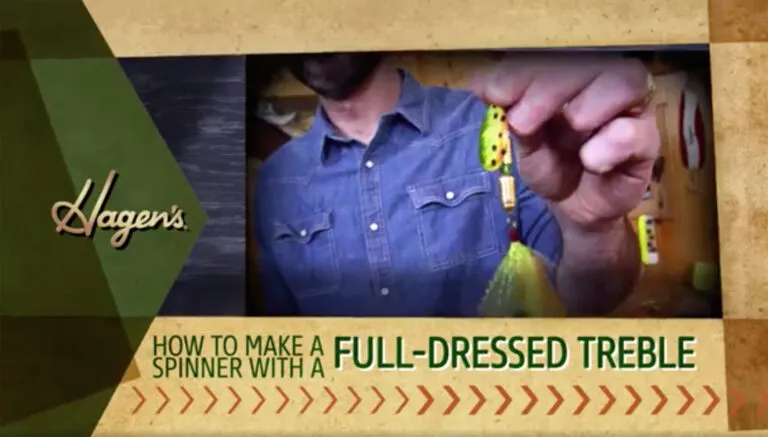 How to make a Spinner with a Full Dressed Treble
Using your Hagen's Professional Wire Former (96-10-10) take your wire into the tool creating your R bend. Slide your dressed treble into the R bend. Load the wire and treble into the upper form on the Wire former. Push the handle down, making sure to hold it secure while you crank the right side handle […]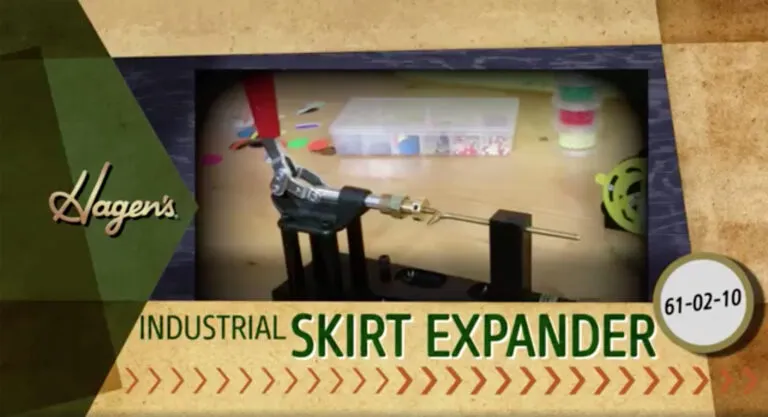 How to use Hagen's Industrial Skirt Expander Tool
Hagen's Industrial Skirt Expander Tool (61-02-10) is constructed out of anodized aluminum and is fully adjustable including course adjustment and fine adjustment. It offers ample working clearance for use when making spinner bait assemblies. Slide a band onto the prongs of the Industrial Skirt Expander Tool. Spread arms apart using the adjustable lock-open position to […]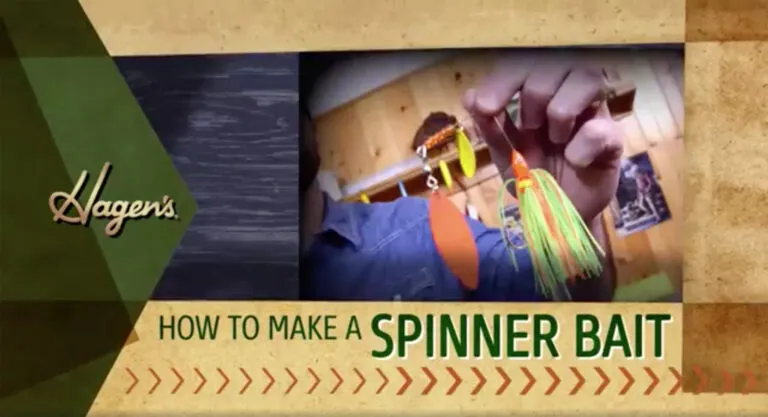 How to make a Spinner Bait
To make a spinner bait you take a banded skirt and slide the band over the prongs then open the band using the adjustable lock-open position on the tool. Slide the spinner bait head through the band. Slide off the prongs and fan skirting out as needed around the head. Add your clevis and smaller […]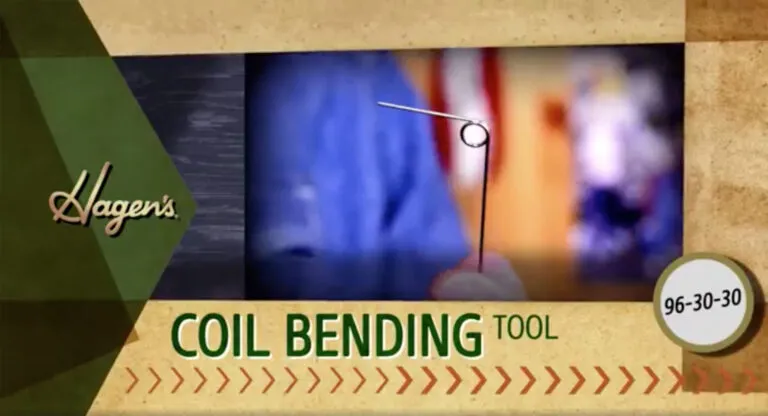 How to use Hagen's Coil Bending Tool
Hagen's Coil Bending Tool (96-30-30) offers right or left-handed operation. It includes components for both 1/8" and 3/16" diameter loop options. It can handle .018 – .041 diameter wire shaft. Starting off, slide the wire into the Coil Bending Tool and turn down the screw that holds the wire in place. After securing the wire, you […]