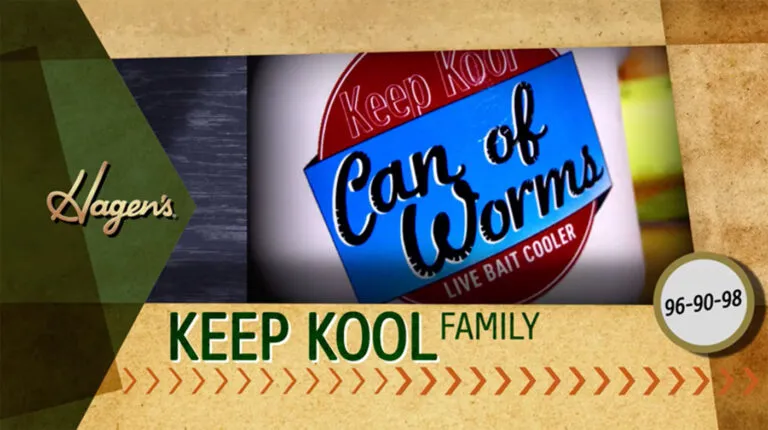 Meet the Hagen's Keep Kool Family
Never before has bait maintenance been so simple!
Available in 4 styles: Original, Mini, Can of Worms and Bait Bucket. All options offer easy access lids, allowing you to keep up to 12 dozen crawlers fresh all day long. Bait capacity: Original holds up to 12 dozen crawlers, Mini holds up to 4 dozen crawlers, Can of Worms holds up to 8 dozen crawlers and the Bait Bucket holds up to 12 dozen crawlers or a multitude of other types of bait. For product descriptions, please click on the shop button and check out the individual product descriptions.